Bible Study Series – Knowing your Bible – The Book of Ezra
Related posts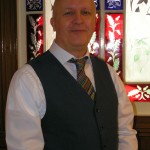 It seems to me that there are two basic approaches to preaching the Bible.  Let's call the first the 'Should' position and the second the 'Right' position. 'Should' preachers use the Bible in order to tell their listeners what they 'should' do, how they 'should' live, what kind of faith they 'should' have and how they 'should' be attending meetings and telling others about the Gospel.  'Should' preaching makes the Bible all about 'Us'. 'Right' preachers seek to lead their listeners to God through the pages of the Bible in order to encounter Him and His Glory.  'Right' preaching makes the Bible all about God.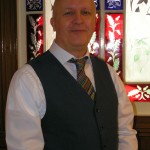 For the past month or so a Cement Mixer belonging to the Hope Construction Company has been parked overnight and over the weekends on the pavement on the road that leads up to my house.  The pavement is completely blocked by this cement mixer and it obstructs the flow of traffic.  Yet there is it, night after night, left by the person who drives it, who must obviously live in the neighbourhood.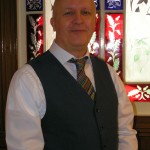 I've been a Minister for over twenty five years now and during this time, for about ten years, I sought to engage with the wider church scene.  I attended Minister's Conferences, led a local Pastor's Fraternal, took part in Workshops and counselled individuals with mental health problems.  I had two aims: first to share the fruits of my PhD studies in Ethics and second to enable Pastor's to better help those in their congregations suffering a mental health problem.