Bible Study Series – Knowing your Bible – The Book of Ezra
Related posts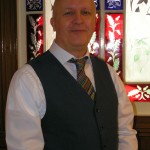 There is a church not far, far away that I drive past on a Sunday night after dropping my adult children off at their various residences. As I pass I see people leaving, having stayed behind for the familiar tea and biscuits after church fellowship. As I see them walk home I find myself wondering if they realise that they attend a church that can be thought of as the last bastion of eighteenth century Welsh Calvinistic Methodism. What is 'eighteenth century Welsh Calvinistic Methodism?' I hear you ask. Well, it can be summed up by the phrase 'It is better felt than telt', as a way of expressing what is viewed as important in Christian experience. Eighteenth century Welsh Methodist placed great store on subjective experience. It wasn't enough to believe in Christ, you also had to 'feel' your belief in Christ. 'Mere' faith was viewed as inadequate, even dangerous and so Christians were encouraged by their leaders to 'seek' experience, 'not to rest' until experience was found and even to 'sue God' until you 'felt' what you believed.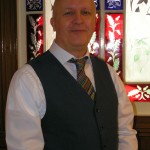 For the past month or so a Cement Mixer belonging to the Hope Construction Company has been parked overnight and over the weekends on the pavement on the road that leads up to my house.  The pavement is completely blocked by this cement mixer and it obstructs the flow of traffic.  Yet there is it, night after night, left by the person who drives it, who must obviously live in the neighbourhood.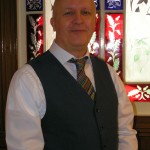 A few years ago when read the reflections of a well-known preacher I came across a comment he made on his Ministerial colleagues.  He said that whilst he was always glad to 'see the faces' of his colleagues either in his own church or at Minister's Conferences he 'got very little from their preaching'.  This preacher is a frequent speaker at both Ministers' Conferences and Christian gatherings.