History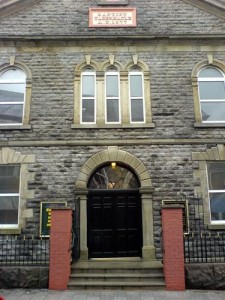 Tabernacle English Baptist church was founded in 1874. This part of our website tells a little of that history and what we are like today.
Tabernacle Baptist Church is an independent evangelical church based in Porth, South Wales, UK. The church has a vibrant children's work and a full week's programme of activities for all ages and needs. The Minister is the Reverend Neil Evans.
In 1974 a booklet was published to celebrate the first century this has now been translated to this site. In 1924 a booklet was produced to celebrate the 50th Jubilee, this is also available.  We also have a list detailing our Pastors.
We are a charity and there are details on this here